My name is Tomasz Cichawa.
I am an experienced director of photography, lighting cameraman, director, editor and teacher.
I was born in Warsaw, November 1959. I have lived in Paris (France) since 1985.
Education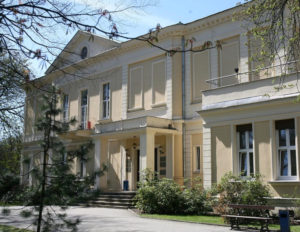 I'm a graduate of The Film School in Łódź (Poland). It is one of the oldest film schools in the world, emphasizing practical work in its teaching program. Studies including practical workshop classes, history and culture, contributing to a thorough artistic development.
I studied under Jerzy Wójcik who taught me his philosophy of the cinematography. Jerzy Wójcik was the director of photography for some of the greatest movies of Polish cinema during the 50s and 60s (directed by Munk, Kawalerowicz, Wajda). I was also influenced by the work of three other DPs: Nestor Almendros (who worked with Rohmer, Truffaut, Scorsese, Malick …), Sven Nykvist (Bergmann, Tarkovsky, Polanski) and Vittorio Storaro (Bertolucci, Coppola, Saura, W. Allen).
Work experience



• Director of photography
As director of photography and camera operator, I'm the author of images of full-length features and short films, documentaries, educational, corporate films and TV broadcasts. I have also created the lighting for theater.
Some of films I made as DP are published on this page.
• Editor and colorist
Feature and short films, documentary, corporate.
• Director
Corporate. Live video recordings. Documentary. I produced and directed a DVD project: Jean Guillou: Presence(s), a multi-camera recording of concerts and interwievs by the famous French composer and organist Jean Guillou.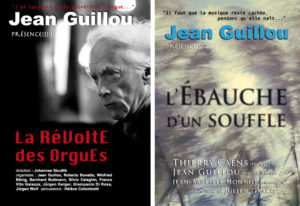 Some of films I made as director are published on this page. You will find my full filmography here. Also, check the IMDb page.
• Teacher
I teach the theory and practice of cinematography. I worked for various schools and workshops, sharing my knowledge and experience.
• La FEMIS • La Cinémathèque Française • Ecole Supérieure de Réalisation Audiovisuelle ESRA • Institut Français des Cinéastes et d'Acteurs IFCA • École Internationale de Création Audiovisuelle et de Réalisation EICAR and others
The subject matter of my workshops (related to the feature and documentary film production) are : methods, moods and expression of lighting, composition and aesthetics of a picture, camera operating and the logic of work. In my teaching I use the excerpts of films and show exemples of paintings analysing them in order to give film's technical education a necessary cultural background.
Skills
Languages: bilingual French/Polish, English (fluent), Russian (basic)
Software: FinalCutPro X, Photoshop, Lightroom, NIK Software, DVD Studio Pro, InDesign and others
Arts
Photography
I'm professionnal and fine art photographer. See different series under Photography menu of my website.
Poetry • Writing
I write poetry in French. I also perform public readings (see this video). I've created an one hour recital based on my "instantanés" collection of poems with a jazz piano live accompaniment (see the second video on this page).

I have two other projects in prose underway.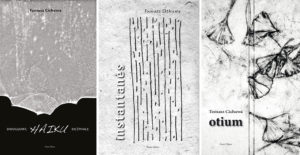 Music
I am a songwriter. It is an extension of my poetic work. More than twenty songs in Polish written, a dozen in French and I continue to compose in French. I sing, play guitar and harmonica. I also perform other songs (blues, folk etc.) for pleasure of my friends and mine.
Listen to a few of my songs in Polish.

Drawing and Graphics
Drawing is for me a kind of automatic, stream of concious writing exercise. In my sketchbook: imaginary portraits, India ink, figurative and abstract pen sketches on restaurant napkins…
I also made some graphic projects (DVD, CD and book covers, websites…)
See the exemples under Graphics menu of my website.
Sport
I am proficient in the art of judo and ju-jitsu acheving black belt level.